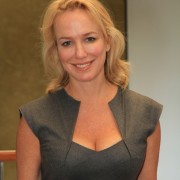 Joelle Wyser-Pratte
Founding Partner
Ms. Joelle Wyser-Pratte is the Founding Partner at OCP Capital, LLC. Her experience in the securities industry spans over eighteen years. In 1992, she began her career as a trader and then as a portfolio manager at Pier Funds before launching Minerva Capital Management Ltd in 1994, a hedge fund trading in global equities, convertibles and high yield. In 2004, she joined her father's firm, Wyser-Pratte Management Co. Inc., to launch and market the Wyser-Pratte Euro Value Fund, a European Activist Fund focused on undervalued European equities. After having raised and closed the first round of capital, she left to co-found OCP Capital LLC to help other select alternative managers grow their businesses and investor bases. Prior to the securities business, she began her career in journalism with International Media Partners and NBC Television in Florida. She graduated from Tufts University, and holds Series 7 and 63 registrations with FINRA.
OCP Capital
George Rudman
President
Mr. Rudman brings over 23 years of asset management experience on the buy and sell sides to OCP where he runs all aspects of the business. He assists the team in securing well-positioned investment funds and direct investments and generates professional investor interest in these investments.
Since 2016 Mr. Rudman has been an independent oil and gas investment consultant for large oil and gas asset purchases in the US and he worked at an aerospace company to commercialize its products. From 2006 to 2016 Mr. Rudman was a Managing Director at SGS Asset Management, a $1 billion hedge fund, where he worked on business development and helped manage its lending and direct investments.
From 2001 to 2006 Mr. Rudman was a senior member of a team that managed over $3 billion in hedge fund investments at UBS Financial Services. Mr. Rudman helped manage over 60 hedge fund investments totaling $3 billion for a European-based family at Kemnway Advisory Services from 2000 to 2001. From 1999 to 2000 Mr. Rudman assisted David McCarthy, the Portfolio Manager at Global Asset Management, in managing $1.5 billion in non-equity funds of funds and maintaining relationships with over 30 hedge fund managers. Mr. Rudman's career in hedge fund investments started at Renaissance Technologies Corp. from 1997 to 1999 where he assisted Nat Simons, the Portfolio Manager, in identifying opportunities across a broad range of strategies for approval by an investment management committee, chaired by Jim Simons, with the goal of creating a $1.5 billion beta-neutral fund of funds.
Mr. Rudman received an M.A. in International Economics in 1997 from The Johns Hopkins University – School of Advanced International Studies. From 1991 to 1995 Mr. Rudman guided Western journalists and politicians to the "battle-front" for first-hand accounts of the wars in ex-Yugoslavia and he was also a translator at Bosnian peace talks. Mr. Rudman received an A.B. in Political Science from the University of Chicago in 1990.
George maintains professional licenses in Series 28, 24, 7 and 63 with FINRA.
OCP Capital
Andrew Hughes
Registered Representative
Andrew Hughes has over 20 Plus years of Institutional sales experience, coupled with an Insurance Risk Management, Account Management, and a Client Relations background. With over 10 Years of experience in Investor/Consultant Relations and Capital Fund Raising, Andrew focuses on Alternative Asset Management with exposure to Traditional Assets, Securities Lending and Transition Management. Mr. Hughes has obtained a number of licenses including a Series 7, Series 63, as well as a property and casualty insurance brokerage license.
OCP Capital
Sam Kaufman
Registered Representative
Sam has been with OCP Capital since 2012. The Manager clients that he has represented are geographically diverse and have invested across the full spectrum of alternative assets via private equity fund structures and direct investment, hedge funds, and real estate. Sam's investor-base spans the institutional hierarchy from Single Family Office through Sovereign Wealth Fund, and includes all echelons in between. Private equity fund Manager clients and businesses seeking growth capital have invested in all major industries including: healthcare, real estate, energy, TMT, Food & Beverage, and recycling & materials. Respective hedge fund Manager clients have employed the full range of portfolio strategies, some as generalists others sector-focused, in both equities and credit, including: systematic, traditionally managed L/S equity, activism, and distressed/esoteric credit. Sam received his MBA from the Columbia University Graduate School of Business and his BA from the University of California at Berkeley.
OCP Capital
Andrew Yurchak
Registered Representative
Andrew joined full-time in January of 2023 after attending Florida State University with a concentration in Finance. He completed the Series 82 and Series 63 exams.
OCP Capital
Philippine Duplat
Research and Database Analyst
Philippine joined full-time after graduating from Barnard College, Columbia University with a double major in Economics and Art History. She completed the SIE exam and is studying for all necessary FINRA exams.
OCP Capital
Kiki Simon
Administration
Kiki is an experienced administrator who plays an important role at OCP by helping to manage the calendar with client and investor calls and meetings and to provide a smooth flow of communications with investors and clients.
OCP Capital
Larry Siegel
Advisory Board Member
Laurence B. Siegel is the Gary P. Brinson Director of Research at the CFA Institute Research Foundation and an independent consultant. Before his time on the Advisory Board at OCP he was Director of Research in the investment division of the Ford Foundation. Prior to that, he was one of the founding employees of Ibbotson Associates (now part of Morningstar). Mr. Siegel is the author of more than 200 articles on investing and related topics, and is writing a book entitled Fewer, Richer, Greener. He has won many writing awards including the Graham and Dodd Award and the Bernstein Fabozzi/Jacobs Levy Award. Larry is also an Editorial Advisory board member of the Journal of Portfolio Management and the Journal of Investing, and a Board Member and Program Committee Member of the Q Group (Institute for Quantitative Research in Investing). He received his BA in Urban Studies (1975) from the University of Chicago and his MBA in Finance (1977) from the same university's Booth School of Business. Larry has been on the OCP Advisory Board since 2009.
OCP Capital
Robert Kiernan III
Advisory Board Member
Before founding Advanced Portfolio Management (APM), Mr. Kiernan spent nearly two decades in capital markets with Salomon Brothers and Lehman Brothers. Prior to joining Salomon Brothers in the 1980s, he held several foreign policy positions in the first Reagan Administration including appointments at USIA, the National Security Council, and the Department of State. During this time he was also a member of the US Delegation to the UN Human Rights Commission. Currently, in addition to being a 15 year veteran CEO at APM, Mr. Kiernan serves in a number of board positions including Co-Chairman of the Board of Directors of Educate Girls Globally, member of the Advisory Board of the Center on Capitalism and Society at Columbia University, and member of the Research Review Board of the CFA Institute Research Foundation. Mr. Kiernan received an AB manga cum laude and an AM with distinction from the four-year AB/AM program at Boston College and an MBA from the University of Chicago where he was a First National Bank Scholar. He also has studied as a graduate student at the Fletcher School of Law and Diplomacy and the University of Cambridge. In addition, Mr. Kiernan is a Senior Fellow at the Kennedy School of Government at Harvard University where he led a seminar and research project on socially responsible investing.
OCP Capital